Latest News: All trains operating normally
Welcome to
Bennett Brook
Railway.
…LOCATED IN WHITEMAN PARK, 16KM FROM THE CITY OF PERTH, WESTERN AUSTRALIA
Bennett Book Railway is proudly owned and operated by members of the Western Australian Light Railway Preservation Association Inc.  The Association was formed on the 26th of April 1976 by a group of friends who shared an interest in the lesser known narrow gauge railways of Western Australia. Construction of the Bennett Brook Railway was started in the early 1980's.
Starting from small beginnings in a member's backyard, the railway has evolved to a fully fledged railway operation based in Whiteman Park. Today it encompasses relocated heritage railway infrastructure using heritage locomotives and carriages from all over Australia and the world.
We aim to preserve Western Australian railway heritage and to provide a unique railway experience through the bushland of Whiteman Park..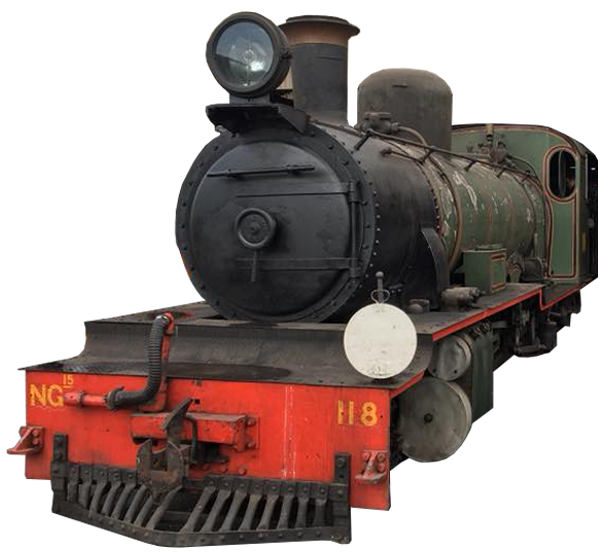 Located just 16 km from the city of Perth, Western Australia. Whiteman Park is open to the Public 7 days a week.

Bennett Brook Railway is home to an extensive collection of locomotives, passenger and freight vehicles and railway structures that have been restored by our dedicated volunteers.

Explore Whiteman Park's banksia woodlands. You may be able to spot some Kangaroos and if you are really lucky, Wallabies, Bandicoots and Echidnas, amongst other animals. 

All our Train Crew are friendly Volunteers, happy to tell you a bit about the trains! Contact us today to find out how you could volunteer too.
Events
Party Coach Hire
School Holidays
Group Bookings
Gallery
Volunteer
History
Events
Next Ashley Day: 10th of September 2023.
A GREAT DAY OUT FOR THE KIDS
Ashley and his friends have returned to the rails of Whiteman Park! Join his friends of Bennett Brook Railway who will haul trains all day for the Train Controller.
Tickets can be booked here.
All tickets are pre sale only, no on the day sales.  
Due to the frequent change of circumstances we reserve the right to cancel this event and will offer a full refund if this is the case.
Party Coach Hire
School Holidays
Group Bookings
Gallery
Volunteer
History
Opening Hours

All-Day Prices

Saturday

11:00am to 4:00pm

Public Holidays

11:00am to 4:00pm

Wednesday

11:00am to 1:00pm

Thursday

11:00am to 1:00pm

Family (2 Adults + 2 Children)

$26.00

School Holidays

11:00am to 3:00pm

People with Disabilites                   

$8.00

Carers (with Companion card)

Free
 Steam trains run on Saturdays, Sundays, Public Holidays and some weekdays during School Holidays between mid-May and mid-September. Steam Trains may run outside of these months, seasonal conditions permitting. Call to confirm availability.

Tickets are purchased on the day. Cash and Eftpos facilities available.
*During summer and on rare other occasions Bennett Brook Railway is bound by Whiteman Park Regulations to cease movement of any train due to extreme hot weather or severe winds which place the park at bushfire risk. Should the trains be cancelled, then it will be necessary to cancel Party Coach Bookings. We will do all within our power to notify Party Coach Patrons as early as possible of this cancellation.
Should cancellations occur full refund of monies paid will be expedited
For enquiries about events and services, please complete the form below.